Love the idea of a dynamic stone wall on your property?
Here at Rizzo Masonry & Landscaping, we're the professional experts in building stone walls in Norwalk. With decades of experience, we've proudly cultivated long lasting relationships with clients and suppliers throughout Connecticut.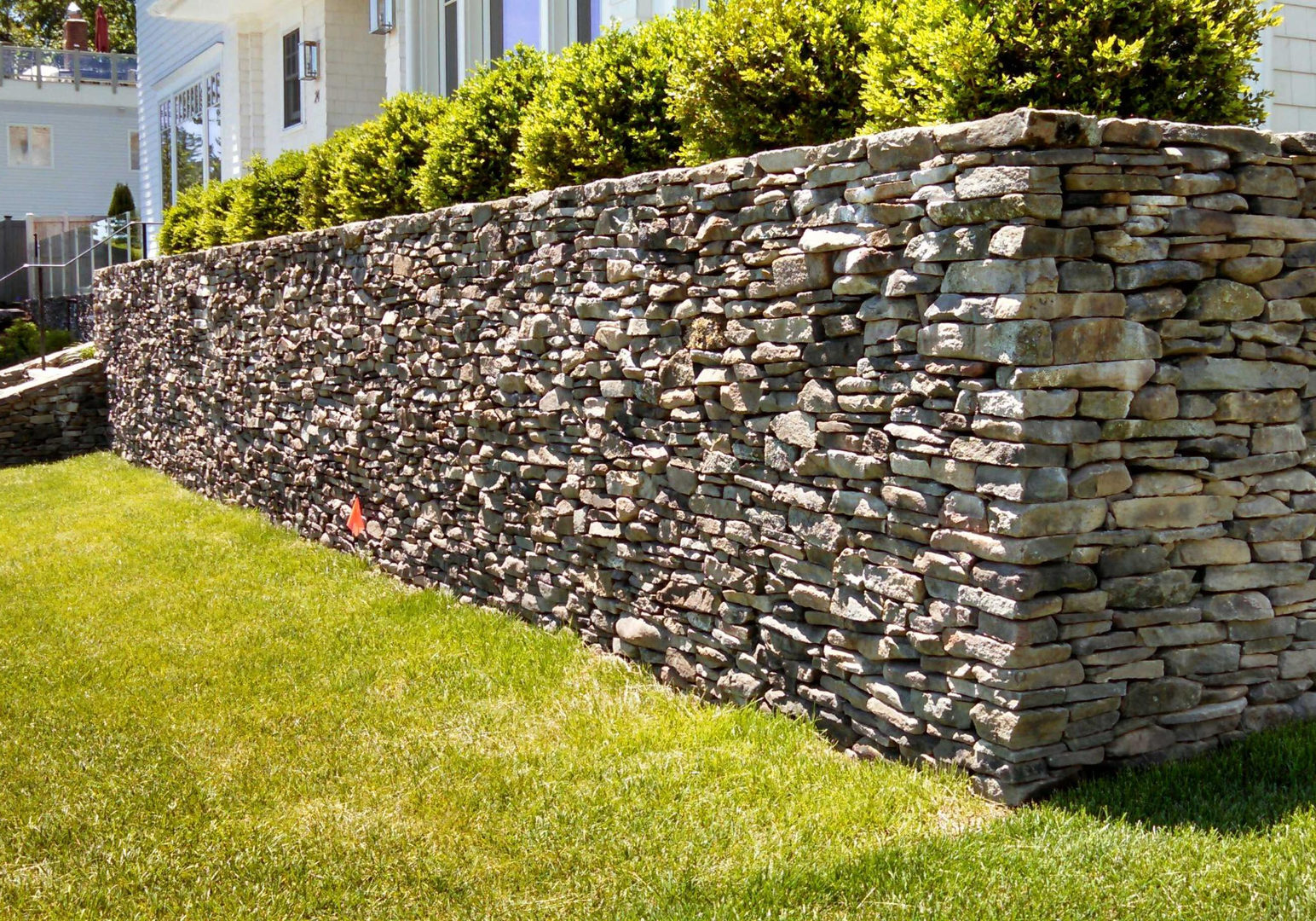 Stone walls are a great addition to any home. This time-tested building method is incredibly durable, able to stand up to all types of weather and wear for generations with little maintenance. In addition to it's sturdiness, stone walls offer great aesthetic appeal. You can completely customize your stone wall - depending on stones, size and shape. If you are looking for enhanced privacy, opt for a taller wall, or simply add a taller fence on top of the stone wall. Stone walls are also great options to improve your home's value. Whether you want just a small stone wall in the front yard to enhance curb appeal or a border around your entire property - a stone wall is an ideal way to go!
Rizzo Masonry and Landscaping provides a complete range of services addressing every facet of stone wall construction for residential and commercial clients throughout Norwalk, CT.
Whether you have a special plan in mind or would like us to design one for you, why not take the first step towards a great project experience by getting in touch with us today? We're available by phone at 203-644-0316 to answer any questions you may have about our services. If you would like to arrange for a complimentary consultation and estimate for creating stone walls in Norwalk a reality, please click the button below to provide use with some more information, and we'll get back to you as soon as possible.