Are you ready to enjoy your backyard to the max?
Do you need a stone walkway to help you safely get from the driveway to your home?
You're in luck! Our expert team at Rizzo Landscaping can help you bring these to life!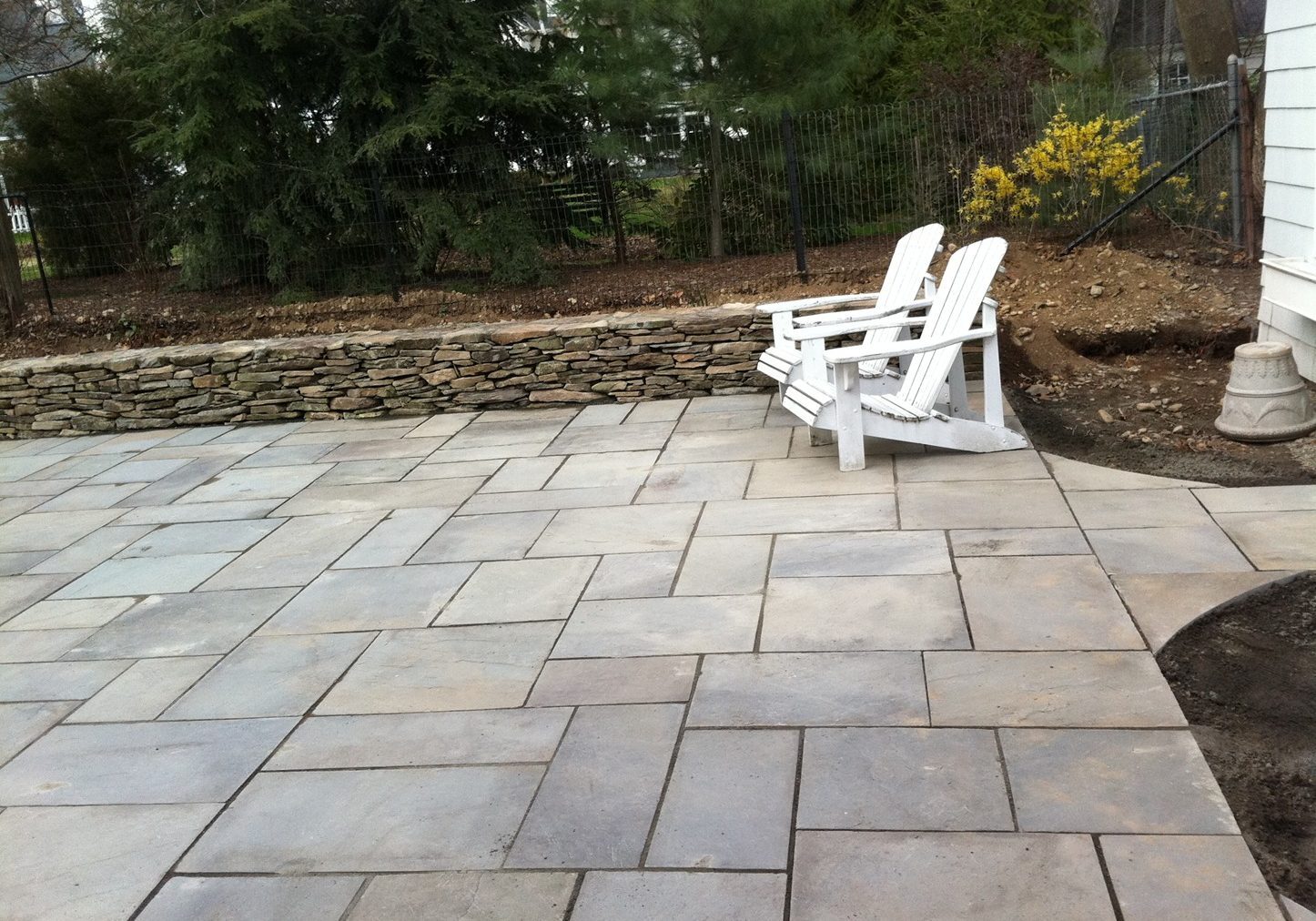 Patios are the perfect way to truly love your backyard. Choose from a wide variety of styles, sizes and shapes, customized to your preferences and needs. Patios are the perfect foundation to add a great outdoor kitchen, a bar to entertain the neighbors, or a cozy stone fireplace to be used three seasons out of the year. Furthermore, as our patios are made from durable stone, you can enjoy this area for years to come – with little to no maintenance required. A patio is the perfect addition to any home, pool or backyard space.
It's pouring rain and you've got to get from the driveway to your front door. How to get there? Through the muddy grass? We hope not! Instead, opt for a beautiful stone walkway that will get you safely to your destination, without compromising your shoes. Walkways also are a great option to create separation between the different areas of your backyard. This may be to create a way between the pool and patio, from the backyard to the garden, or simply from the car to the door.
Rizzo Masonry and Landscaping provides a complete range of services addressing every facet of patios and walkways for residential and commercial clients throughout Wilton, CT.
Whether you have a special plan in mind or would like us to design one for you, why not take the first step towards a great project experience by getting in touch with us today? We're available by phone at 203-644-0316 to answer any questions you may have about our services. If you would like to arrange for a complimentary consultation and estimate for creating patios and walkways in Wilton a reality, please click the button below to provide use with some more information, and we'll get back to you as soon as possible.