Beautiful front step masonry is the perfect way to set a great first impression for guests in your
Wilton home or business. This custom craft evokes sophistication and timeless durability.
Our team are experts in all things front step masonry.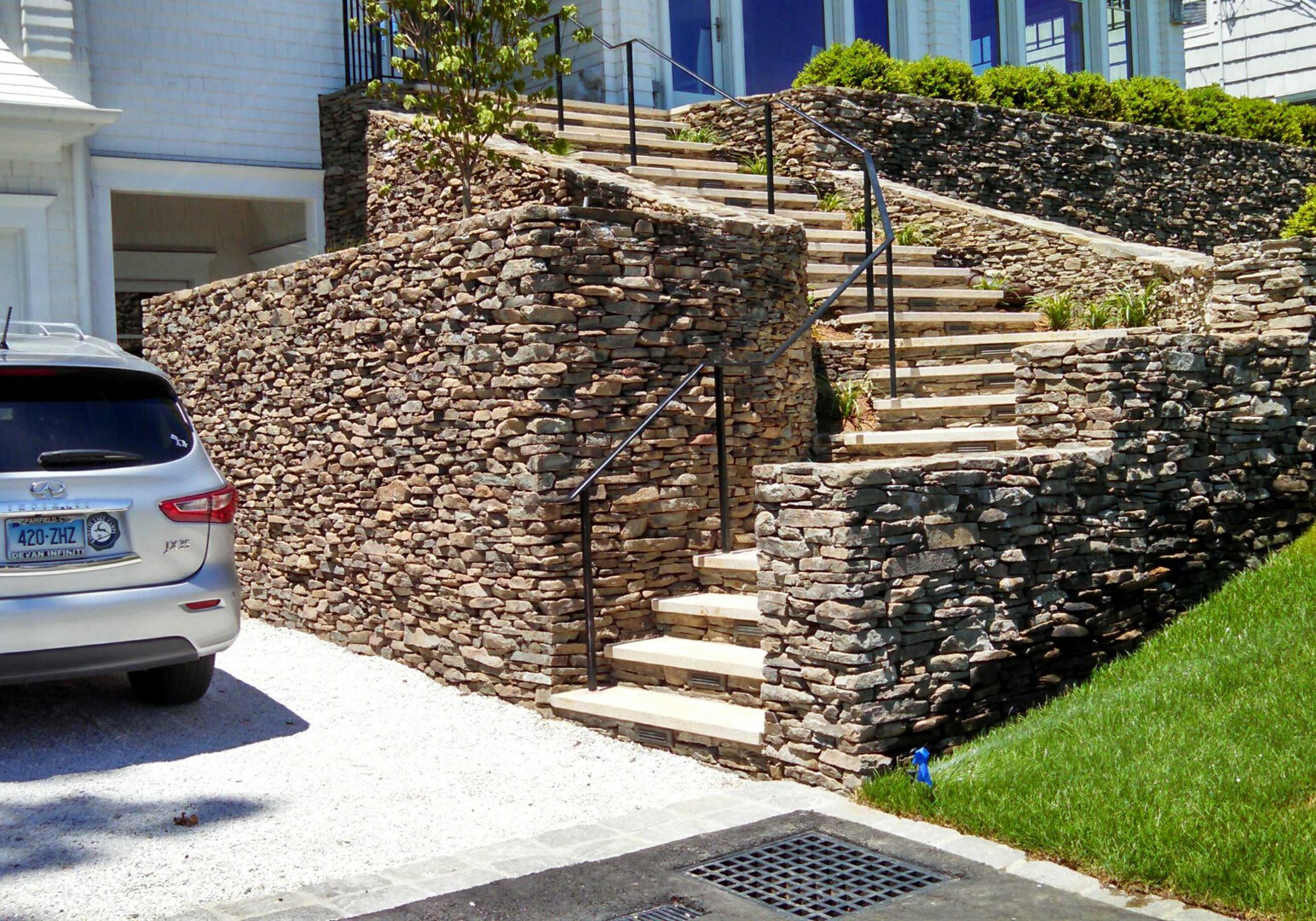 THE VALUE OF NEW FRONT
STEP MASONRY IN WILTON, CT
Homeowners will be grateful for the benefits they are provided by investing in front step masonry for years to come. Firstly, new front step masonry ensures you have safe passage into the home. This means no loose steps, no chips and places that are easy to misstep or slip. Visitors to the home, especially those with limited mobility, may find unsteady front steps dangerous, with the potential to fall and injure themselves. In addition to function, new front steps also add greatly to your home's curb appeal. We help you design a custom project that perfectly suits your needs and preferences, including material selection, number of steps, style and size. Our team understands you have constraints, whether they be time, budget or both, and will always be able to find you a great solution.
Rizzo Masonry and Landscaping provides a complete range of services addressing every facet of stone wall construction for residential and commercial clients throughout Wilton, CT.
Whether you have a special plan in mind or would like us to design one for you, why not take the first step towards a great project experience by getting in touch with us today? We're available by phone at 203-644-0316 to answer any questions you may have about our services. If you would like to arrange for a complimentary consultation and estimate for creating stone walls in Wilton a reality, please click the button below to provide use with some more information, and we'll get back to you as soon as possible.