Want to greet your guests with timeless elegance?
How about enjoy a durable, low maintenance option for your front entrance?
Here at Rizzo Masonry & Landscaping, we are truly the expert professionals for comprehensive front step masonry in Westport.
FRONT STEP
MASONRY DESIGN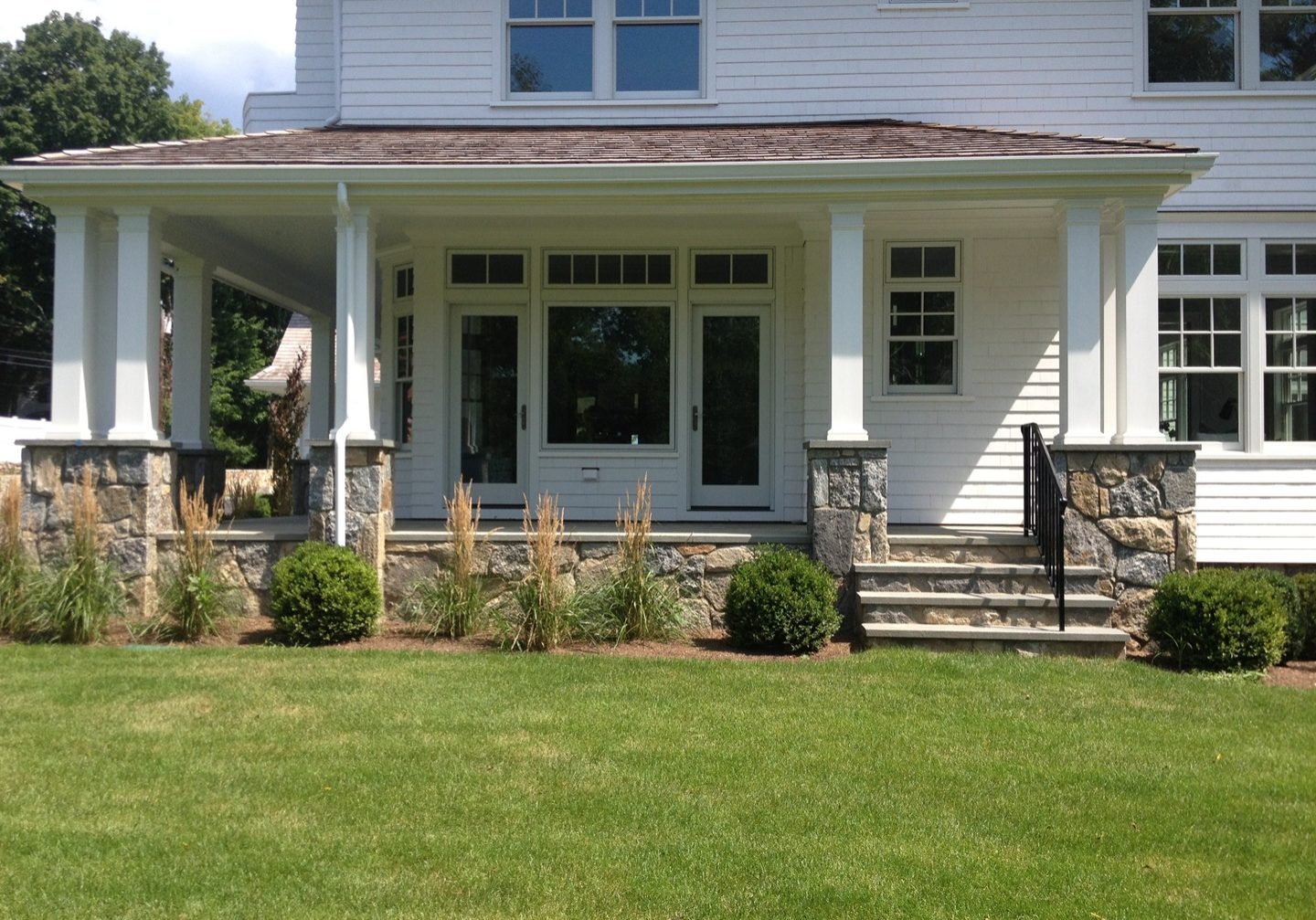 Not sure where to begin with your front step masonry design? Do you want an elegant, lavish entrance or a simple structure designed to get the job done? We help you answer all these questions and more. Our team guide you through material selection, size, shape and more - all conforming to your personal budget and timeline. Additionally, all work is up to code.
FRONT STEP MASONRY CONSTRUCTION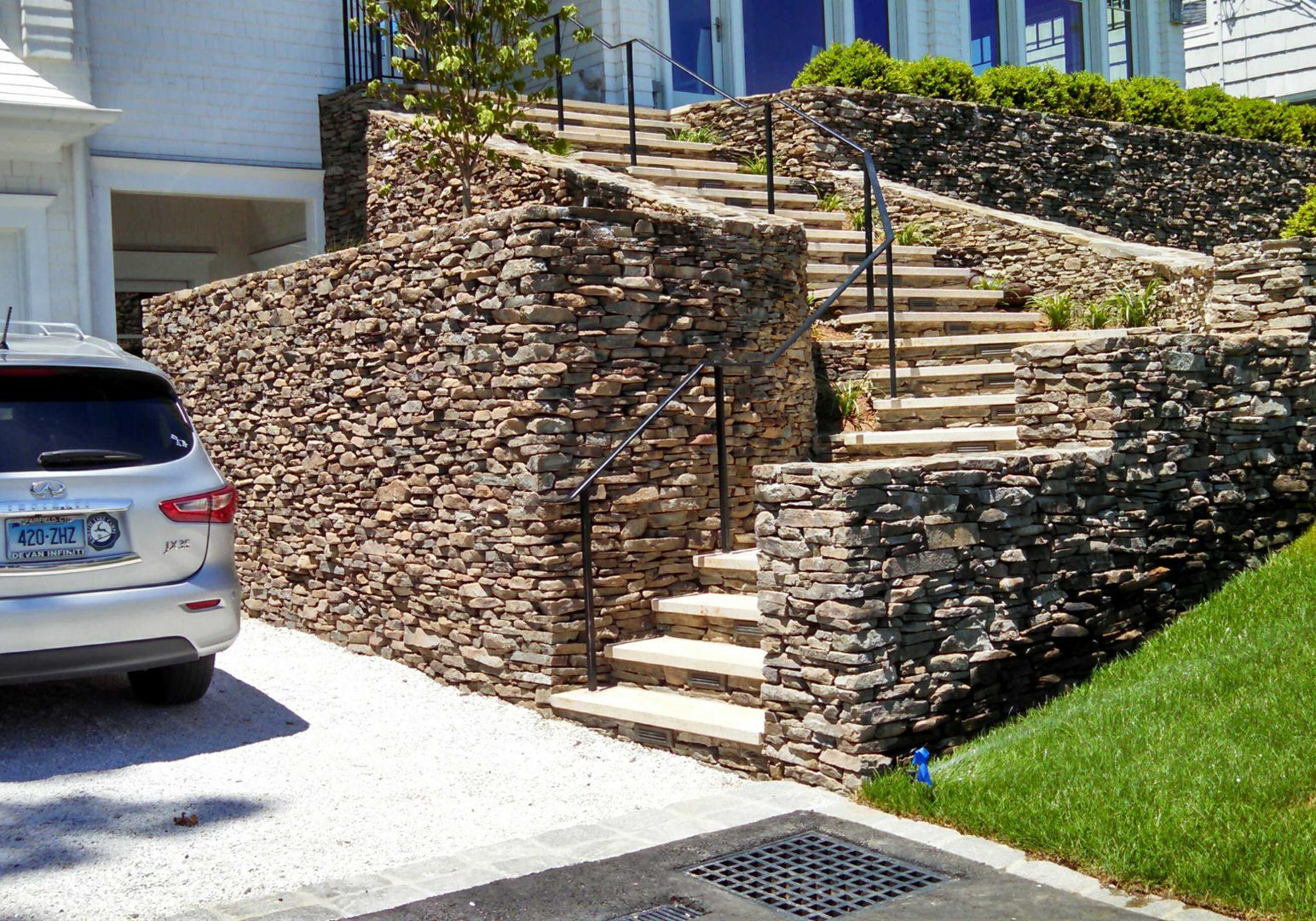 When we've set the final plan, it's time to put things in motion. Construction of your new front step masonry in Westport can begin! During the construction process, we aim to always keep you informed. As front step masonry doesn't tend to be a huge project, we can usually get this done relatively quickly, disrupting your daily life as minimally as possible.
FRONT STEP
MASONRY REPAIR
On the other hand, if you've got old front step masonry that's seriously in need of some TLC, look no further than us. We come to your home to inspect the situation, whether it be cracked stones, crooked steps, or something else. From there, our team will devise a plan to safely and effectively repair your front steps to be functional again for years to come, reusing materials when possible.
Rizzo Masonry and Landscaping provides a complete range of services addressing every facet of front step masonry for residential and commercial clients throughout Westport, CT.
Whether you have a special plan in mind or would like us to design one for you, why not take the first step towards a great project experience by getting in touch with us today? We're available by phone at 203-644-0316 to answer any questions you may have about our services. If you would like to arrange for a complimentary consultation and estimate for creating front step masonry in Westport a reality, please click the button below to provide use with some more information, and we'll get back to you as soon as possible.